Manchester and Oxford crowned Power8 Sprints Champions in a new city centre sprint rowing event
Manchester and Oxford were crowned the inaugural Power8 Sprints champions after an action-packed day of racing in Bristol on Sunday
Manchester and Oxford were crowned Power8 Sprints champions following a day of action-packed rowing at the inaugural Power8 Sprints in Bristol.
Manchester overcame a stubborn Bristol crew in a tough final to win the men's competition, while the women's crew from Oxford triumphed over Bristol after a close encounter in the final of the women's competition.
Both teams had to overcome challenges from the other cities competing on the day, including crews from Exeter, London, Cambridge, Newcastle and Nottingham.
The racing, which saw crews go head-to-head over 350m in a straight knock out competition, was completed at record pace, with Manchester men the quickest rowers on the course, clocking a time of just 00.51.3.
The excitement of the racing on the water matched the mood on the riverbanks, where thousands of fans were able to see all the action from start to finish from one spot, thanks to the short-distance of the course. The event was also broadcast live on BT Sport and BBC Sport online.
A decorated list of Power8 Sprints City Champions, who have been supporting the teams in the build up to today's event, were on the riverbanks of Bristol to show their support for the competing cities, including Rio 2016 Olympic and Paralympic medallists Matt Gotrel, Jessica Eddie and James Fox.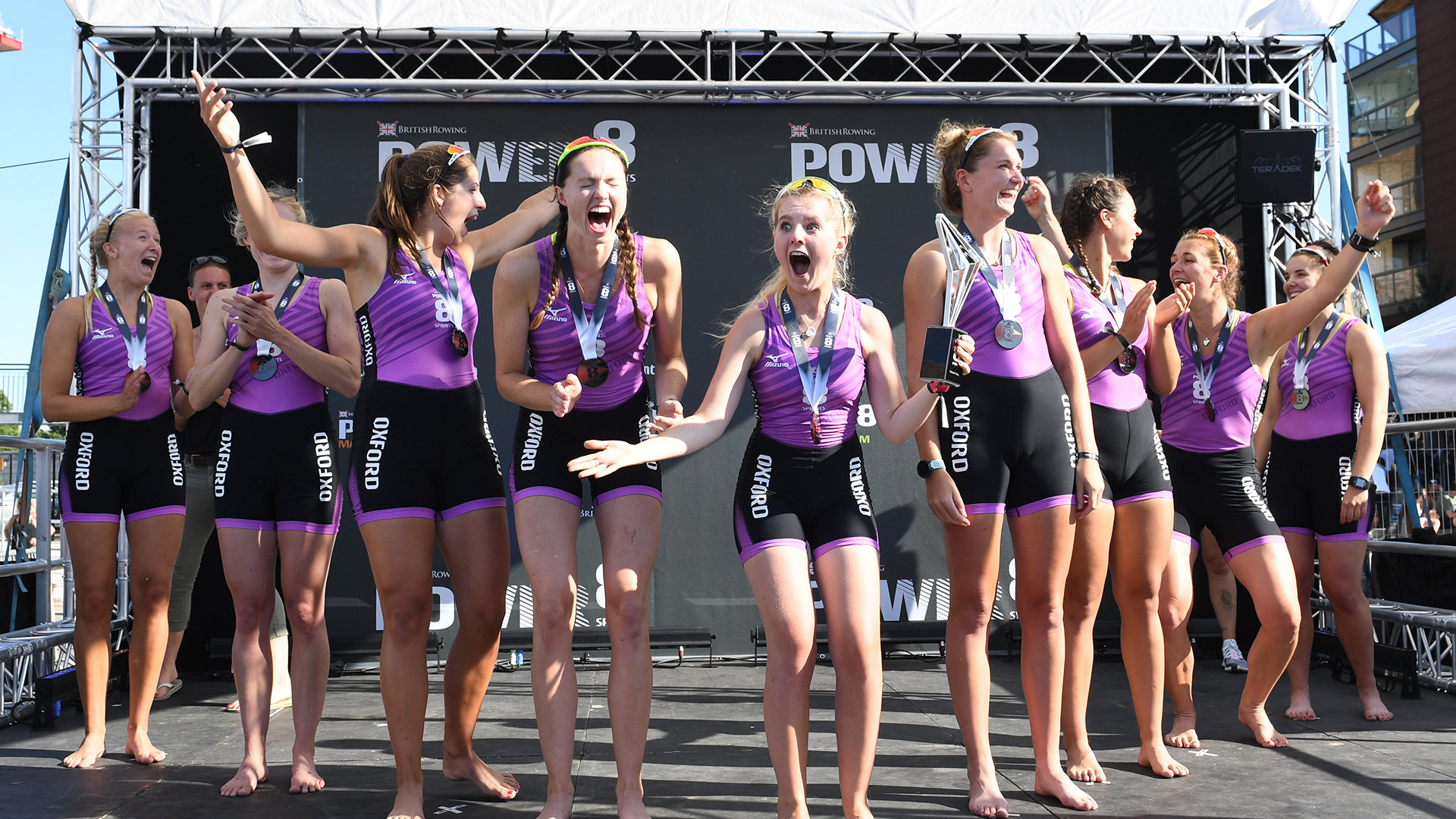 Manchester City Champion Lance Tredell described the Manchester crew's efforts as "inspirational", adding: "To see the guys give everything out there today was really special and they should be incredibly proud of their achievements. To be crowned the first ever men's Power8 Sprints Champions is a real honour and their names have now been written into the history books."
Andy Parkinson, CEO of British Rowing said: "Today was a brilliant example of the great rowing talent which exists across the country. Every race across the men's and women's competitions went to the wire and that is what we love about sprint rowing; it grips you from start to finish.
We're really looking forward to holding Power8 Sprints in Bristol again and it is our ambition that Power8 Sprints evolves into a three-event series in the future, so that we can reach even more people with this wonderful rowing experience".
Anyone that missed the live broadcast of the event can look back at all the action by visiting @power8sprints on YouTube, Facebook, Instagram and Twitter.